 Active Families NE is committed to inspiring, enthusing and invigorating communities to become more active,
to improve their physical and mental well-being, to eradicate social isolation and improve community cohesion.
At Active Families North East we work across the North East of England,
delivering accessible health & well-being activities for all ages.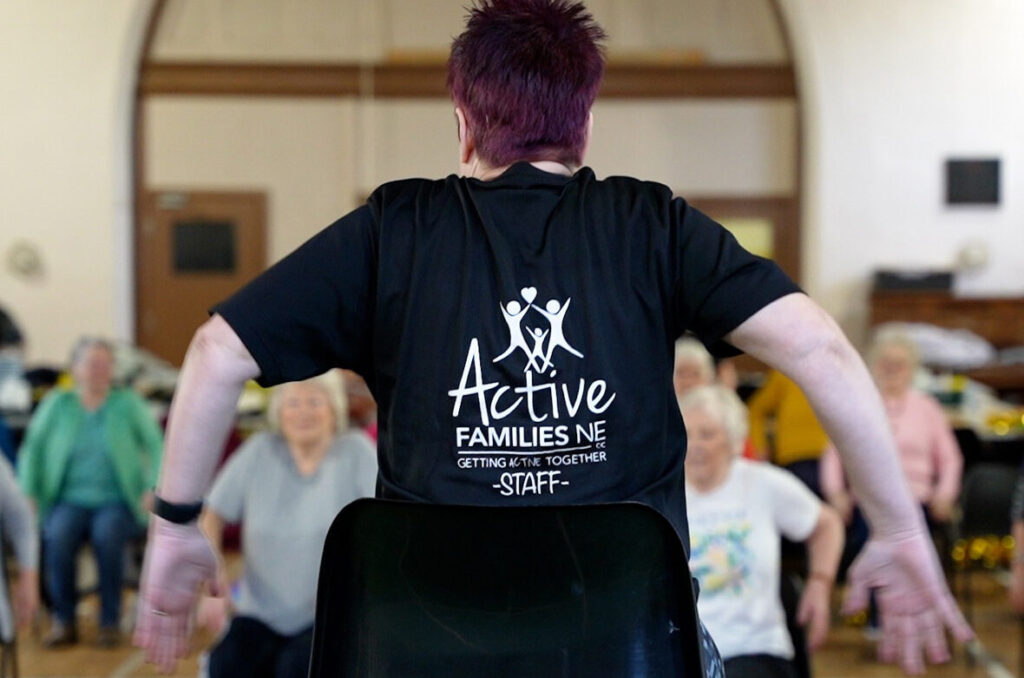 A range of social and physical activities for over 50s in community venues, lunch clubs, assisted living homes and more. The programme aims to improve physical activity and reduce isolation and loneliness.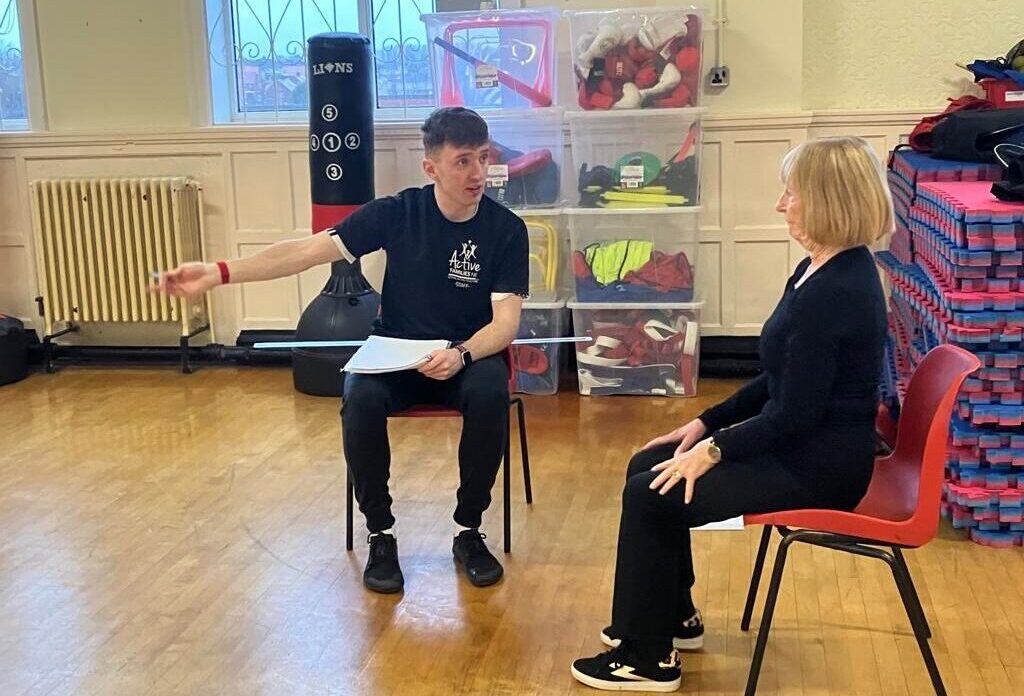 Our 14-week strength and balance programme is guaranteed to improve strength, balance and mobility whilst also improving confidence. It is our mission to keep people mobile and help them age well.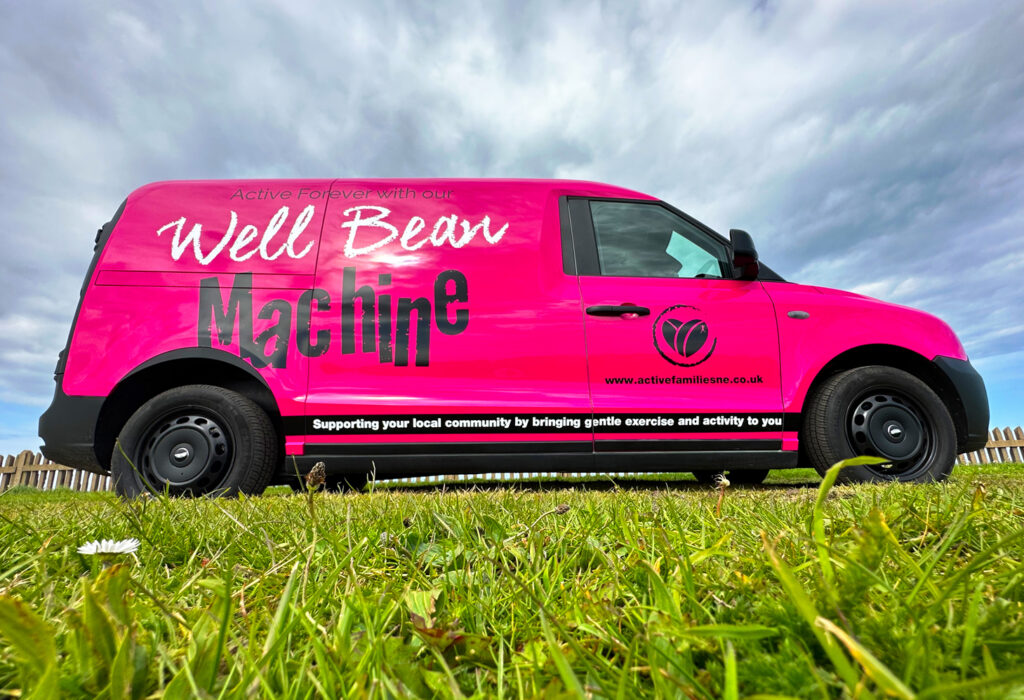 Making every connection count right in the heart of local communities with free exercises in local streets, parks and community spaces – say hello to the
Well Bean Machine.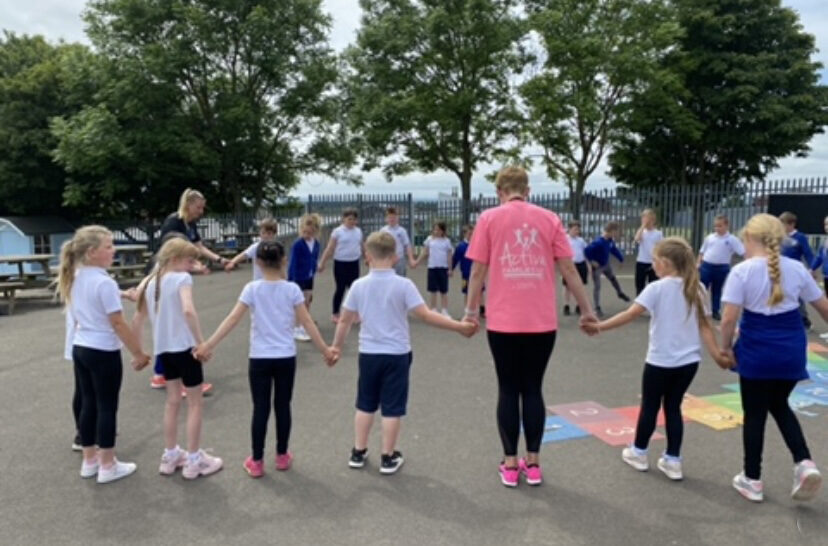 Encouraging children to move more, eat well and feel great whilst promoting an overall healthy lifestyle, sessions can be curriculum time activities, school events, staff well-being and school health weeks.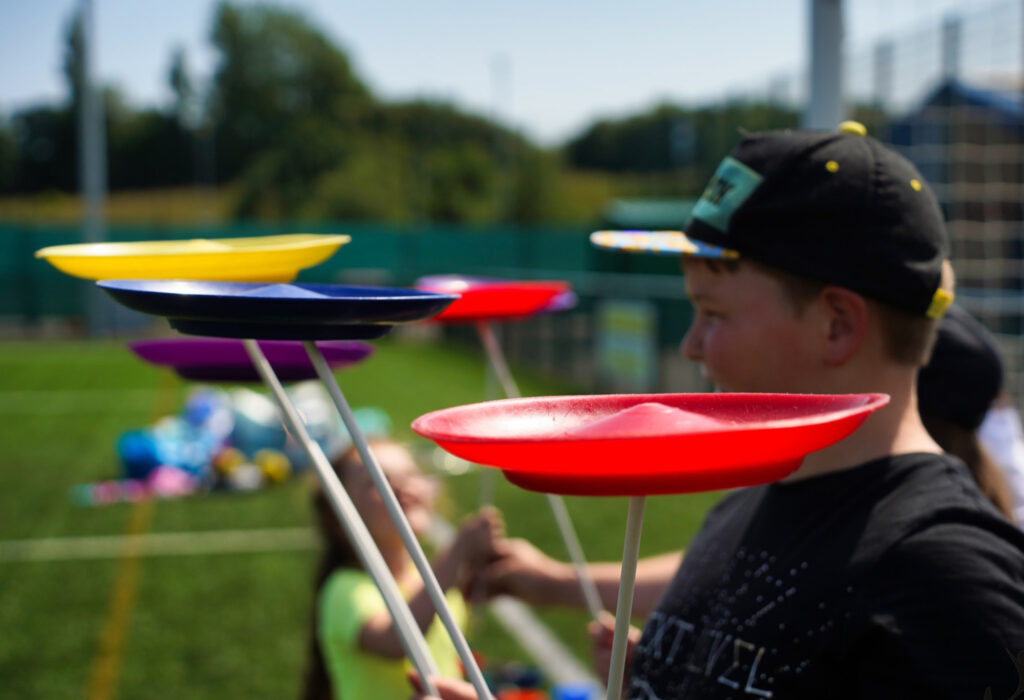 Aimed at children aged 6-11 and working in partnership with Together For Children, our holiday activity programme includes multi sports, games, fitness, arts & crafts and healthy eating workshops – all for free.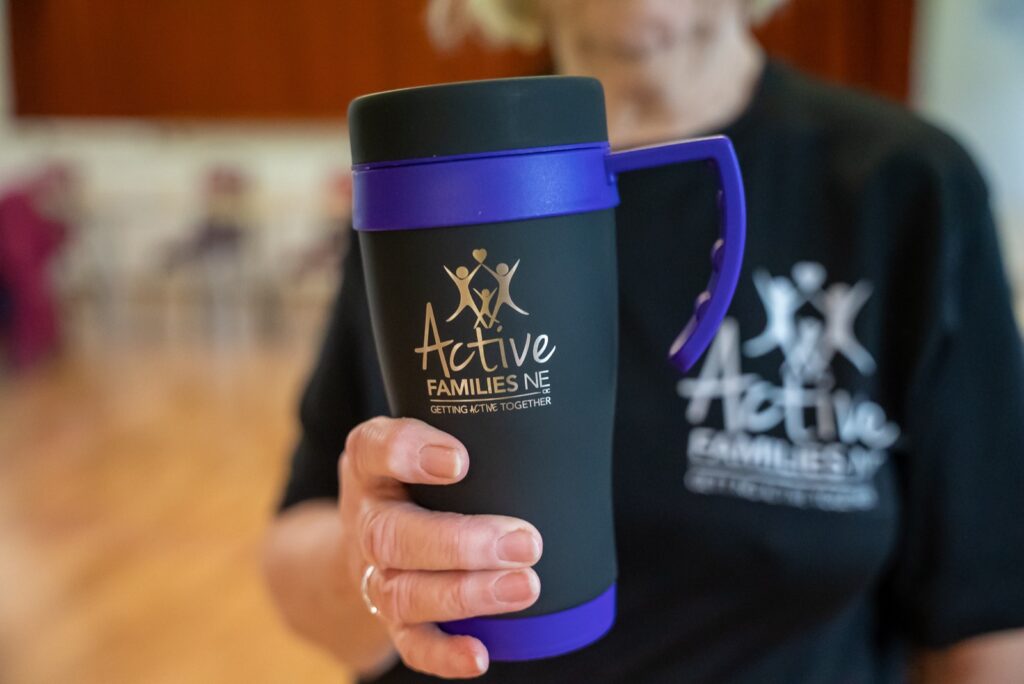 The place to buy all things Active Families. We have a range of clothing, water bottles, cups tea towels and much more. Our clothing, bottles and travel mugs are ideal for our classes and programmes.